Orthodontic Emergency Services
Wearing braces or using aligners to straighten teeth can sometimes be the cause of discomfort or a dental emergency, especially if an accident is involved. Orthodontic emergencies can affect patients of any age but are more common in children and teens. If you are experiencing an emergency please contact our office immediately so that Dr. Hallman or a member of our team can provide advice on how to proceed to avoid permanent damage.
IN INSTANCES LIKE BLUNT TRAUMA, RAPID SWELLING OR SEVERE PAIN, WE ALWAYS RECOMMEND THE EMERGENCY ROOM.
For more ordinary complaints and irritants, we offer advice below to relieve the symptoms. In the event of persistent discomfort, damage to your braces or aligners or trauma, give us a call or visit our orthodontics office in Chevy Chase, MD today.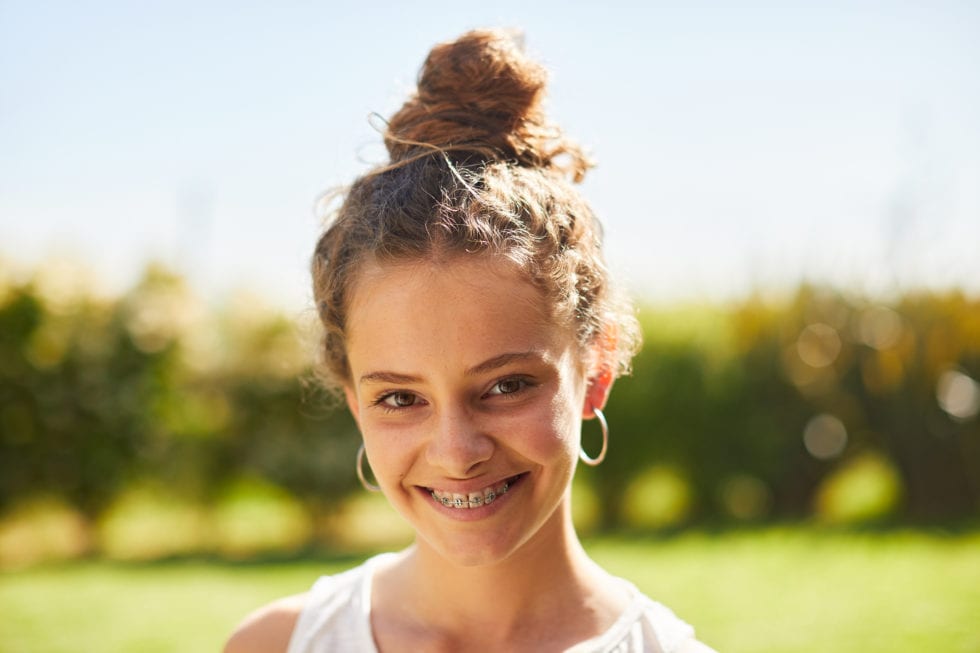 Common Orthodontic Concerns
General soreness: when braces are first secured to your teeth and wires attached it is common to experience a feeling of general soreness and increased sensitivity. This is due to both the procedure itself and the new pressure being placed in your teeth. An over the counter pain medication and warm salt water rinse will minimize swelling and discomfort.
Aligner irritation: wearing clear aligners is more comfortable than traditional metal braces, but it is possible to feel pressure and discomfort when a new set of aligners are placed over the teeth. If you are experiencing abrasions or irritation of the gums and soft tissues please contact our office. An adjustment made be made to the aligner for a more comfortable fit. Over the counter pain medication and a warm rinse can reduce pain.
Swollen gums: gums that feel sensitive and appear red or swollen can be common early in your orthodontic treatment, especially with braces. Good oral hygiene performed daily and including flossing can help this to resolve. A warm salt water rinse and over the counter pain medication can also be side when necessary. If the condition exists or suddenly reappears contact our office so that we can determine if a visit is needed.
Trauma to the teeth: tooth trauma can range from minor chips to a knocked-out tooth. In all cases, it is important to contact us as soon as possible for guidance on how to proceed. Warm salt water can be used to rinse the mouth if there is bleeding. In the case of a knocked-out tooth, locate the lost tooth is possible and hold by the crown to avoid damaging the root tissue. Place the tooth in warm milk and bring it with you as directed.
Loose bracket, wire, or appliance: this is a common occurrence when wearing braces and can be remedied by applying wax where the wire, bracket, or appliance is irritating soft tissues. A pencil eraser can often be used to gently push a protruding piece of wire back into place. If the wire, appliance, or bracket is broken, contact our office to schedule an appointment.